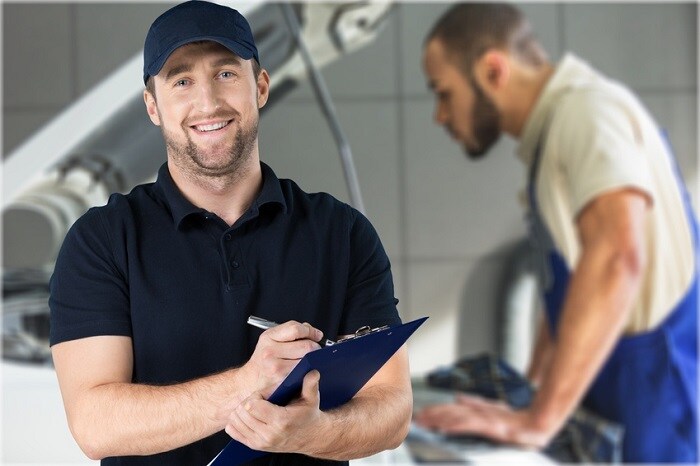 Scheduling regular vehicle maintenance here at Genesis of Newport News is one of the best things you can do to keep your car running like new. While an annual checkup is suggested, here are five important maintenance tasks we recommend at your Newport News Genesis dealer.
Clean oil allows your engine to function safely and perform at an optimum level. Over time, the oil in your car becomes sludgy due to the absorption of dust, dirt, and debris, which results in oil that is less effective. It also depletes with time and use. Regular oil changes, usually around every 5,000 miles, ensure your powertrain is properly lubricated.
Extreme weather, difficult roads, and day-to-day wear can take their toll on your tires. To extend their life, it is important that you regularly check the tire pressure and have your tires rotated regularly to ensure even tread. Even with excellent tire care, your tires will usually need to be replaced every three to four years if you drive between 12,000-15,000 miles a year.
While it may seem simple, the brake system in your car is composed of many different parts. Just like any part on your vehicle, normal wear does occur. A regular brake exam can help identify any potential problems and replace parts if needed.
The car battery is an essential part of your vehicle - without it, your car won't start! A regular car battery inspection near Hampton, VA can help spot any potential issues such as terminal corrosion and identify if the battery is weak or aging.
Lights & Windshield wipers
Light bulbs and windshield wipers have a limited lifespan. Chances are, you'll need to replace a light or your windshield wipers periodically during your car ownership, depending on the frequency both are used.

Genesis of Newport News in VA
When you need automotive service, you can count on the team of expert technicians in our Genesis service center in Newport News, VA, to help you with all your Genesis car maintenance needs. We look forward to your visit here at Genesis of Newport News serving Hampton, VA