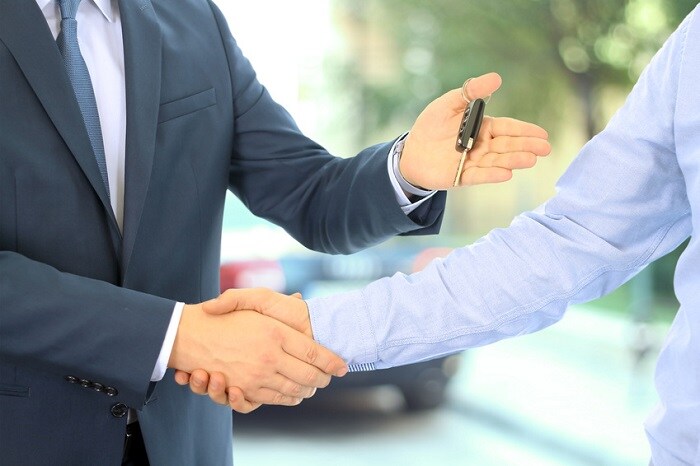 If you are interested in purchasing or leasing a new Genesis near Hampton, VA, you may be considering trading in your current vehicle. If you are new to the trade-in process or have any questions, you've come to the right place! Our friendly and knowledgeable team at Genesis of Newport News is here to make the entire process easy and simple.
Trading in your vehicle offers many advantages. The trade-in value can be used toward the down payment of your new purchase, helping to lessen the cost of the financial agreement. Selling a car on our own also takes time and money. When you trade in your vehicle, you can rest easy knowing that you are getting a competitive price whilst allowing your old vehicle to find a new home. When you trade in your vehicle with us, you know that you will always get a fair price. We value our pre-owned inventory and are willing to pay for such.
The first step to the trade-in process is to determine the value of your vehicle. You can use the free "Value Your Trade" tool on our website or stop in and visit our Genesis dealership near Hampton, VA. Our team will provide a comprehensive, no-strings-attached quote.
If you decide to move ahead with the trade-in, our expert financial team is ready to walk you through every step of the financing for a Genesis car process and paperwork. Then, it's time to drive off in your new luxury car! Before you leave your old vehicle at our dealership, remember to remove your personal belongings and bring the vehicle's title, owner's manual, and any other paperwork that goes with it.
If you have any questions or want to learn more, simply give us a call or stop by and see us in person here at Genesis of Newport News. We hope to see you soon!